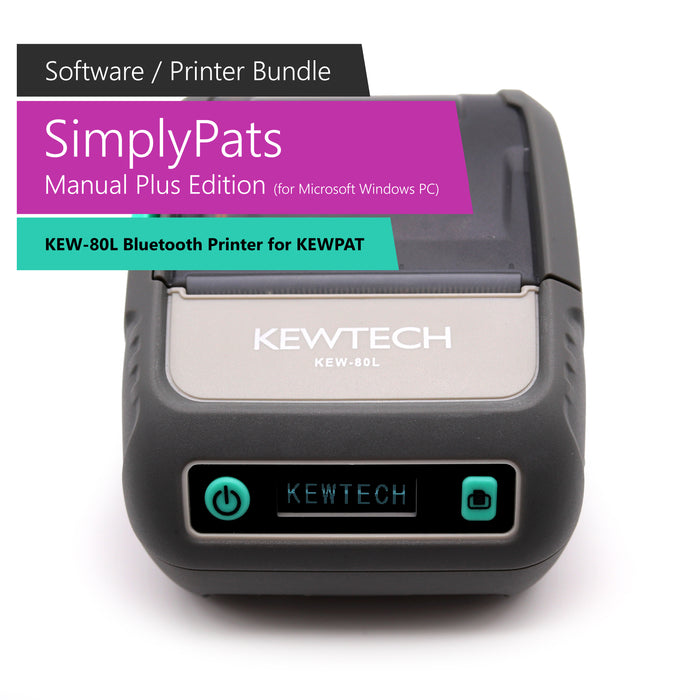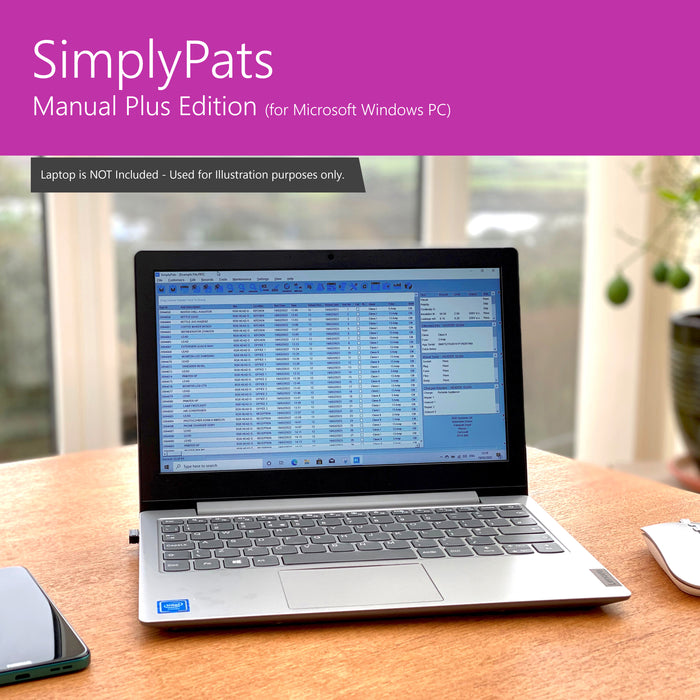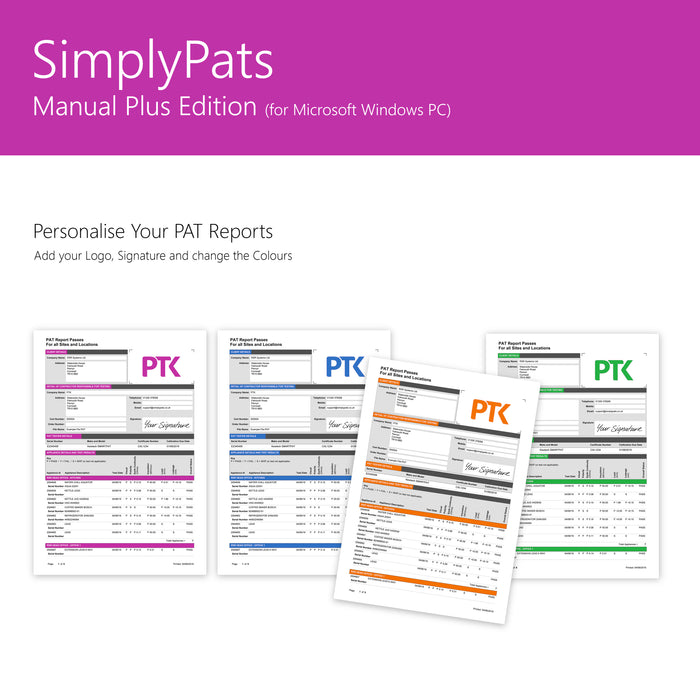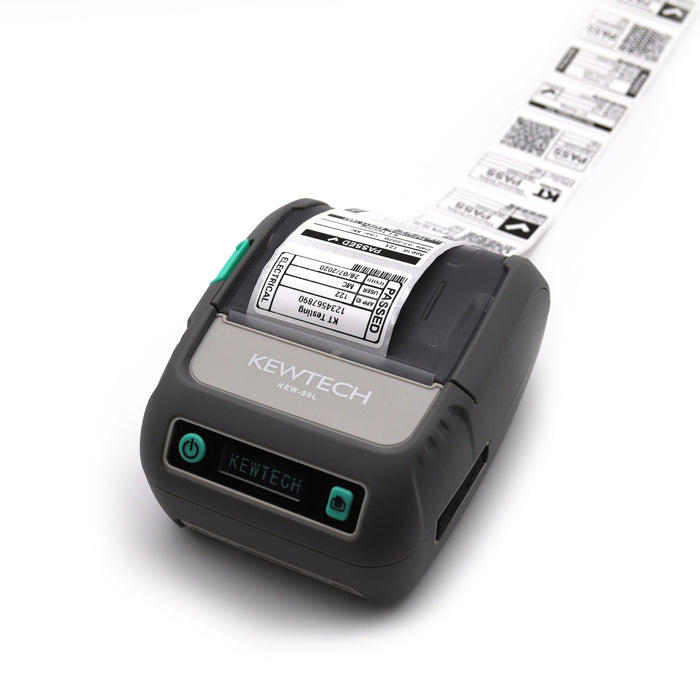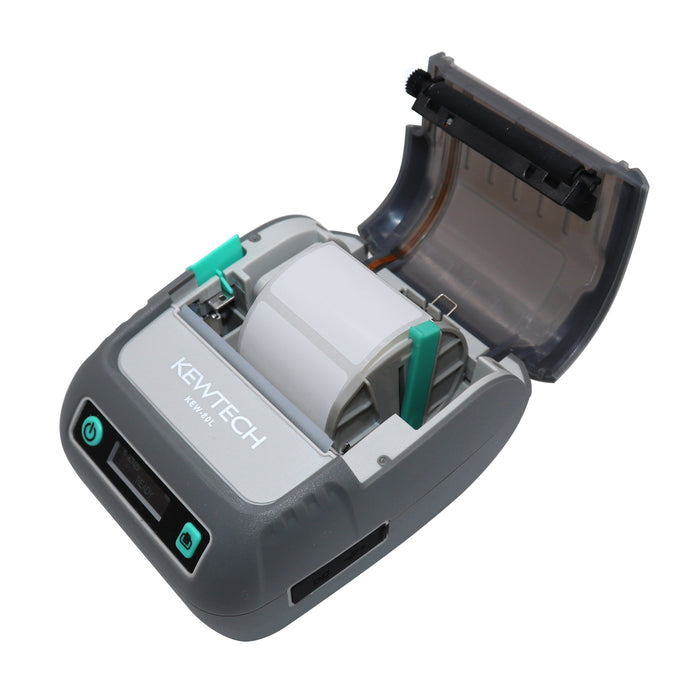 SimplyPats Manual Plus Edition and KEW-80L Bluetooth PAT Test Label Printer Bundle
* Laptop NOT Included.

We recommend that you contact us before purchasing this product so we can go through the specification with you.  Alternatively please see the link to the Blogs below.
KEW-80L Bluetooth Label Printer for use with the free KEWPAT App on iOS and Android and SimplyPats Manual Plus Edition Microsoft Windows Data Management, Certification and Reporting Software Bundle.
SimplyPats Manual Plus Edition is specifically designed to Import Data from KEWPAT on iOS and Android (which we also developed) giving users access to greater data management options and professional looking Certification and Reporting.
Importantly, users of SimplyPats also have the option to upload selected data back to KEWPAT should they need to share the data with another person or device, or populate a new install of KEWPAT on a new device.
The KEW-80L allows users of KEWPAT to Print PAT Labels at time of test via the App.  We have added a number of PAT Label Templates to choose from which include Barcodes and QR Codes which look great on the Polypropylene Labels specifically chosen to work with this printer.
Have a look at this Blog for more information about this printer, the labels used and the Print technology. 
*** Please note, that as with any Direct Thermal Print solution, printed media may degrade if exposed to bright light or heat for extended periods.
Please also be aware that the labels should ideally only be adhered to totally flat and clean surfaces.
Please contact us prior to purchase if you would like more information on this.
The KEWPAT App and KEW-80L (KEW-58L) printers have been specifically designed and setup to use the Original Kewtech Branded Polypropylene Labels.  The use of different Labels may produce poor print quality or damage the Print Head.

Before you Buy, have a look at the Information on the following pages:
Manual Entry PAT Testing Solution using KEWPAT and SimplyPats


Portable Appliance Testing Reports and Certification in SimplyPats V7


SimplyPats Learning Channel - Part 1 – Importing Data From KEWPAT


Click here for Label Options