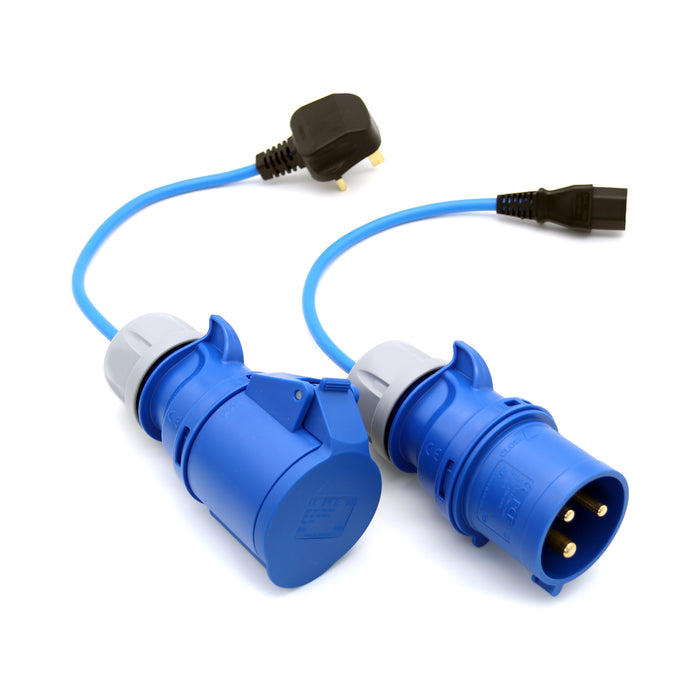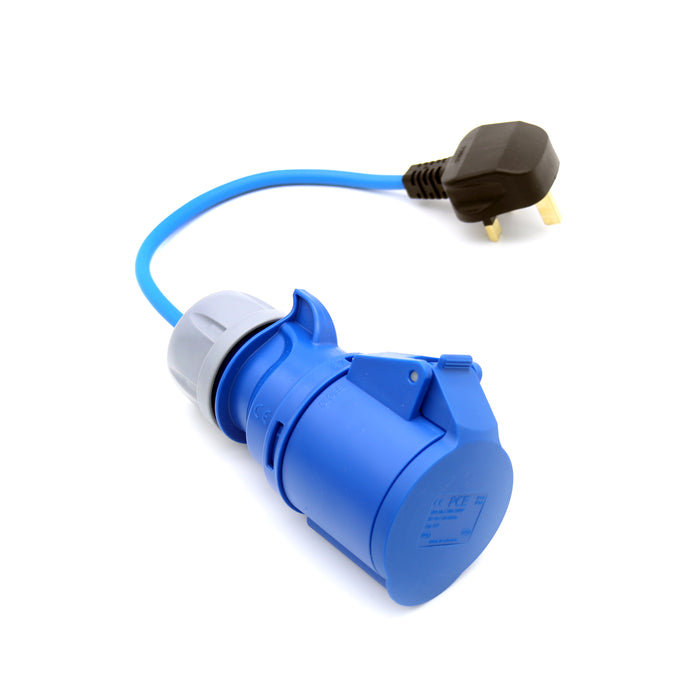 PAT Testing Adaptor Kit - 32A 230v Single Phase Adaptors
Set of two adaptors for PAT Testing 32A 230v Single Phase Appliances or Leads includes:
1 x 32A 230v Socket to 230v 13A UK Plug
1 x 32A 230v Plug to IEC Socket
Compatible with a range of PAT Test Meters.
Warning
These adaptors should only be used by a competent person for the purpose of carrying out Portable Appliance Testing.  Do not plug into Mains Supply.